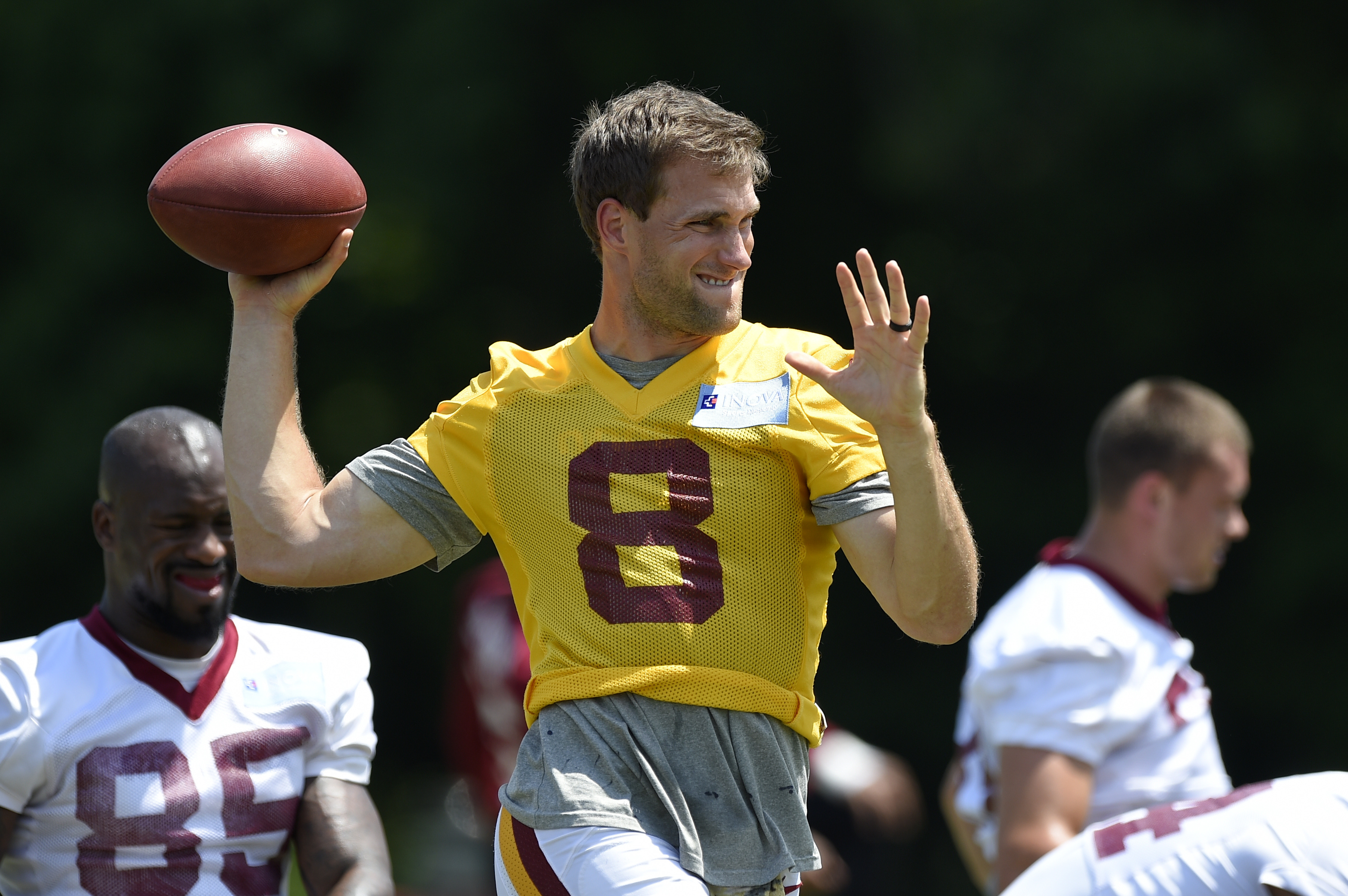 ANALYSIS/OPINION:
In the next four days, we will have a level of clarification concerning the relationship between Kirk Cousins and the Washington Redskins.
If the two sides reach an agreement on a long-term contract for the quarterback by the July 17 deadline to do so or play the 2017 season under a $24 million franchise tag, then we will know that there was, at the very least, a level of respect between the two sides that paved over what had been a rocky road toward a long-term relationship – or maybe at least enough money to ignore such issues as respect.
However, as difficult as this may be to believe, money may not matter when it comes to ignoring respect, trust, and other quaint character notions that we have come to dismiss in such contract negotiations.
Cousins told WAVY radio in Michigan recently that money will not dictate his decision. "I never want to play football thinking about money," he said. "I think that you get in trouble doing that. I put my confidence in the Lord, in my faith. If I'm going to build my life [based] on money, shame on me. That's not where I draw my security from, never should be. My parents didn't raise me that …
Read Original Post at
http://www.washingtontimes.com/news/2017/jul/13/kirk-cousins-may-not-be-just-about-money/?utm_source=RSS_Feed&utm_medium=RSS

Sports Media 101 searches and spiders for news it aggregates from across the web about your favorite sport or sports team. This article is originally posted at another site not affiliated with Sports Media 101. The portion of the article posted here is to provide a sample of the content available at the linked site. Please click the link to read the full article. Sports Media 101 does not claim any ownership to the content and all rights are retained by the original copyright owner.
Tags:
Kirk Cousins, Washington Redskins